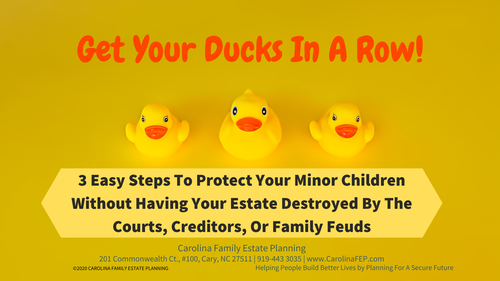 Powerful New Webinar Reveals...
3 Easy Steps To Protect Your Minor Children Without Having Your Estate Destroyed By The Courts, Creditors, Or Family Feuds
Register For This FREE Webinar to Discover:
How to make sure your children don't end up in the custody of child protective services if you become disabled or deceased
The most important document that everyone needs.
Protecting your spouse and children from lawsuits, creditors, divorce, and remarriage.
What to do if you're taking care of your parents and your children at the same time.
The secret to why many estate plans fail and how to avoid it.
Steps you can take now to save your family from unnecessary emotional distress and financial devastation.