The following is an article from the August 2017 issue of "Get Your Ducks in a Row" Carolina Family Estate Planning's free newsletter. You can read the rest of the issue, as well as back issues of our newsletter online at www.carolinafep.com/library/newsletters/ or subscribe for free at www.carolinafep.com/newsletter.cfm
It probably comes as no surprise that many of our clients either are seniors or have senior parents. As elder law attorneys, Jackie and I help people make sense of senior care and paying for care while preserving their assets. A question we discuss often is, "What is the difference between all the communities and levels of care out there?"
We work with many area senior communities, and we can categorize them in terms of the level of care they provide. In order from least to most personal care available, the three general categories are: Independent Living Communities, Assisted Living Communities, and Nursing Homes.
Independent Living Communities are made for seniors who are healthy enough to maintain their own homes, but desire the services and social interaction afforded by living in a close community. Depending on the property, members may rent or buy an easy-to-maintain house or private apartment within a community of seniors. Independent Living Communities do not provide medical care, but many communities partner with private in-home care companies that residents can hire to provide assistance if their health declines. Independent Living Communities often provide services that include social activities, community meals, reading rooms, transportation services, fitness facilities, on-site banks and salons, and laundry, housekeeping, and grounds keeping services.
Assisted Living Facilities provide residents some assistance with everyday tasks, such as bathing, dressing, mobility, or using the restroom. Residents are offered as much independence as possible based on individual circumstances. Housing is typically a studio or one-bedroom apartment in a home-like environment. Some units may provide kitchenettes for residents who can and want to cook for themselves. Assisted living facilities may offer services such as: minor medical care and monitoring, medication management, housekeeping and laundry services, social activities, 24-hour security, transportation, meals served in a common dining room, trained staff available day and night, and health and exercise programs.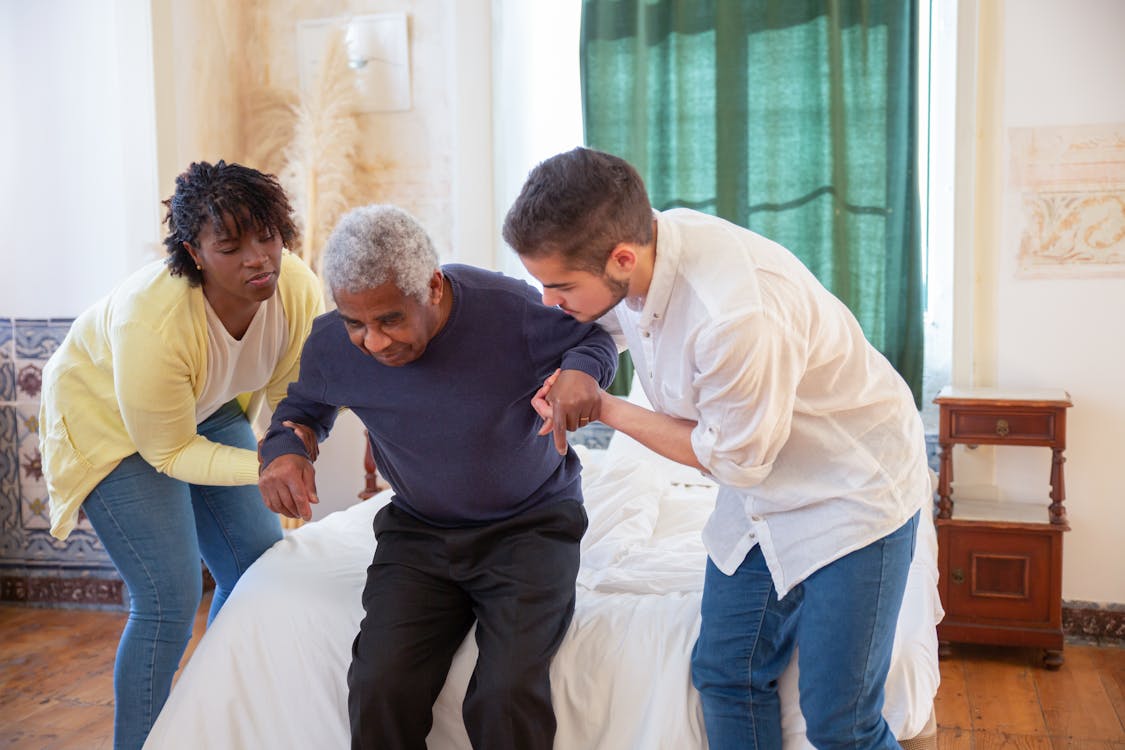 Nursing Homes, in particular "skilled nursing facilities" or SNFs, are facilities for chronically ill residents who require care 24 hours a day, providing assistance not only with the activities of daily living, but also medical care as needed. Accommodations are generally either double or single occupancy rooms. Most have social and entertainment activities. Laundry service, cleaning, and meals are provided for patients.
In Between: There are lots of other care options as well. In-home care is an option for seniors who need some assistance but not round-the-clock monitoring or specialized facilities. Rest homes, also known as Intermediate Care Facilities, can provide residents with 24-hour assistance when hospital-level intensive medical care is not needed. Many area senior communities are also set up to provide multiple levels of care, or they partner with medical facilities to provide "hybrid" care that spans multiple levels.
Whether you currently have a need for senior care or may have a need in the future, I hope this article has been helpful. If you have any questions, please ask us. We are always happy to connect clients with local senior communities, or to independent care managers who can help simplify the process of getting care for yourself or your loved ones.